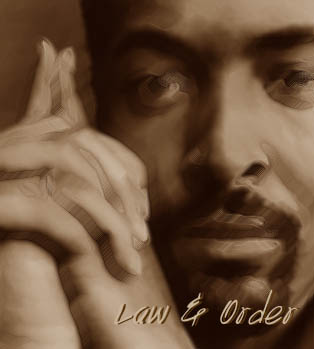 Animaltalker
Behind the Eight Ball (R) An undercover assignment forces Lennie and Anita to face their feelings for each other.
A Dark Time for Love (R) A much darker than usual LennieAnita story, written in 100 word (drabble) scenes. The murder of Anita's husband will expose LennieAnita's affair, will it lead to a gurney upstate?
Who's the April Fool Now? (G) Anita's April Fool Joke inadvertently hits one of Lennie's sore spots.
Missing Lennie (G) Sometimes it's the tiny little things you miss the most.
Father's Day 1998 (G) Anita attempts to soften the blow of Lennie's 1st Father's Day without Cathy.
Just Between Friends (G) After watching the law & Order episodes Competence and Corruption I realized Betty Abrams and Anita Van Buren Started with the NYPD together so this story supposes they are friends from their academy days.
pool lessons (PG) Lennie teaches Anita how to play pool.
Three Drabbles (PG-13) Three drabbles featuring Lennie Briscoe and Anita Van Buren.
A Day in Solitude (PG-13) This is set in the universe of Anita's Big Mistake about 6 months after the day she moved into her new apartment.
Love at First Sight (PG-13) Lennie's reaction when he first sees Anita Van Buren.
Anita's Biggest Mistake (PG-13) Lennie's reaction when he first sees Anita Van Buren.
Cassatt
"Choices Made" Jack McCoy and Ed Green, at work, and after dark. (NC-17 aggregate rating, WIP)
Tobias Charity
Saigon Ed's falling apart, and there's no one there to break his fall. (R)
Cirocco
It Might Not Be a Pretty Picture Lennie Briscoe and Jack McCoy get involved when Rey Curtis is charged with his mother's murder (novel-length). (PG-13)
Burden Suffocation and its effects. Short standalone companion piece to It Might Not Be A Pretty Picture, mild spoilers up to Chapter 2. (R)
Jennifer James
Improprieties Series (PG-13). A series that starts with the L&O episode, "Suicide Box".
The Morning After (PG-13) Anita overhears Lennie & Ed reliving their night together. Humor.
Fingerprints (PG-13) Anita closes the case that will come back to haunt her. Drama.
It's Raining Men! (PG-13) Jack, Lennie and Ed fall under Anita's spell. Humor/Fantasy.
Everything Old is New Again (PG-13) Ed and Abbie discover that some things never change. Drama/Romance.
Stand Perfectly Still and Don't Breathe (PG-13) Anita grapples with every woman's worst nightmare. Drama.
The Young & The Restless & The Old & The Senseless (PG-13) L&O, soap-style. Featuring Ed and Anita. Humor.